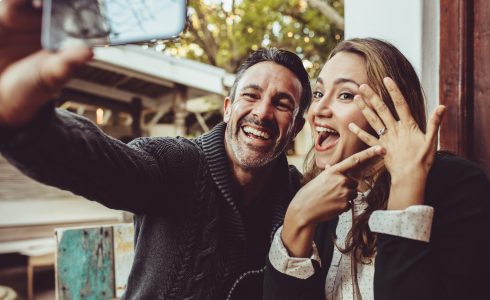 Love is in the air! After the excitement of the engagement and wedding planning begin to settle down, you may be wondering how to balance saving for a wedding with your desire to buy a home to start your newly wedded life in. It might feel like you will have to choose between your dream wedding or a down payment on a house but the good news is with some planning and smart saving, you can have a memorable wedding day and a new home too.
Set your priorities
Your first task is to sit down with your partner and figure out what's most important to both of you. Discuss which event has the greater priority – the wedding or a new home? What is your timeline? What sacrifices are you both willing to make to achieve each goal? How much do you want to spend? Here are some crucial questions you'll want to ask each other before buying a new home.
Once you've set your priorities, you can devise your ideal timeline to achieve both goals. Your savings strategy will largely depend on your timeline. Decide how much you want to spend and when you want to have your wedding and buy a home to calculate how much you'll need to save each month.
Get to budgeting
Now that you have a target savings goal, it's time to set a budget. Start by discussing your income, current expenses, and savings. Figure out how much extra income you have available to set aside for your wedding and down payment. Closely examine your expenses to see if you can find ways you can scale back until you reach your goals. 
There are several different budgeting strategies so it's possible to find one that jives with your style. The 50/30/20 rule, where you spend up to 50% on essentials like food and housing, 30% on wants, and 20% on savings and debt repayment, is an excellent place to start. Remember: budgets guide your spending, not stop you from spending.
Make a savings plan
With your budget in place, you're now ready to make a savings plan. Creating a dedicated savings account separate from your checking account is a good idea. It gives you an opportunity to earn a higher interest rate and reduces the temptation to borrow from yourself when things get a little tight. Make your savings even more hands-off by setting up automatic transfers so you can be sure your savings goals are being funded.
There are several ways you can save money on your wedding. The first place to look at is your guest list. Bigger weddings have a higher cost simply because there are more people. Consider having an intimate wedding with just your closest family members and friends. Another way to save money is to get married during the off-season or on an off-peak day or time. You can find some savings if you're open to getting married on a Friday or Sunday. Here are some additional ways you can save on a wedding.
Saving for a down payment can feel overwhelming but there are several ways you can accomplish it. We have several blog posts outlining what you need to know about down payments and how to save while renting.
Avoid new debt
Having a healthy credit score is the key to securing favorable mortgage rates. Avoid adding new debt during this time since new debt can impact your credit score. The more debt you take on, the less money you'll have to put towards your savings goals.
If you do need to use your credit card or take out a personal loan to fund your wedding, stay on top of your monthly payments. Payment history is an important factor in calculating your credit score. As long as you show lenders that you're responsible for the debt you take on, they may feel more comfortable lending to you.
You don't need to choose between a wedding or a mortgage if both are meaningful experiences you want. There are options available, whether it's reimagining your dream wedding, finding a mortgage program with flexible down payment options, giving yourself more time to save, or a combination of all three. By working with your partner to set your goals and priorities as a couple, you can enjoy your wedding cake in your very own home.
When you're ready to start your journey to your next new home, we're ready to help. Visit us at DiscoveryHomes.com to learn about our new home communities throughout Northern California, view floorplans, pricing, and schedule a visit! We look forward to helping you find your home.