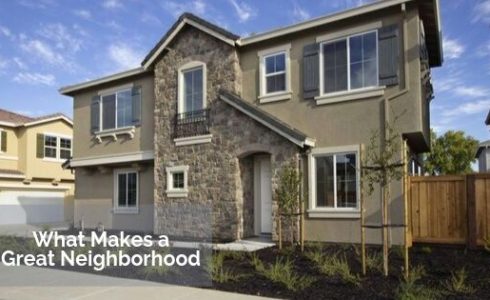 Great neighborhoods are more than just a location. It's important to keep in mind that you're buying into a neighborhood when you buy a new home. There are several qualities that all great neighborhoods have.
Lifestyle match
A great neighborhood matches your current lifestyle. Buyers gravitate towards neighborhoods with similar demographics. If you have kids, you may not want a small condo in the city. Likewise, if you want to be closer to a city center with an exciting nightlife, a suburban neighborhood probably wouldn't be a good fit.
Good schools
For families with children (or those planning to have children), finding a neighborhood that's serviced by high performing schools is important. Not only will your children benefit from attending quality schools, but your neighborhood will too thanks to increased desirability and home values.
Pride of ownership
People who live in great neighborhoods take pride in that fact. This pride leads them to take good care of their homes and the neighborhood and leaves a lasting positive impression.
Convenient amenities
Being close to amenities like markets, shopping, restaurants, entertainment options, parks and outdoor spaces to walk, play or jog, and access to medical care is a hallmark of great neighborhoods.
Low crime rates
Living in a safe neighborhood is high on most home buyers' lists. Buyers want to feel like they can let their kids play outside or feel comfortable walking around at night. Thankfully the internet makes it easy to research a neighborhood's crime rate.
When you're ready to call a new neighborhood home, we're ready to help out. Our new home communities in the Bay Area and Nevada offer beautiful homes for every stage in life. Visit us online at DiscoveryHomes.com to learn more and schedule a visit today!