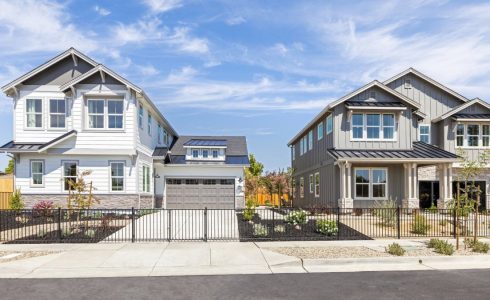 You've probably come across a lot of terms while searching for your new home like "fixer-upper," "to be built," or "move-in ready." But what does move-in ready mean? Well, that depends on the home buyer.
For some buyers, move-in ready means brand new, or it can mean a fully updated turn-key home. And for another group, it can simply mean livable from the start – even if it means making updates later.
Since this definition is so fluid, it can be difficult to pin down an exact definition. We'll highlight some definitions so you know what to expect as you search for your new home.
What is a move-in ready home?
Technically speaking, a move-in ready home is a structurally safe and sound dwelling that meets all local code requirements to be considered livable. Beyond that legal definition, there isn't a standard condition. Move-in ready homes can range from a 50-year-old home that needs minimal updates to a new construction home sold by new home builders.
Benefits of move-in ready homes
Move-in ready homes are popular with homebuyers for many reasons. Here are some of the benefits of buying a move-in ready home.
It's livable from the start: buying a move-in ready home means just that: it's ready to move in! You can start moving once you receive the keys. Even if you end up doing some small projects, you won't have to wait for weeks or months for the home to be in a livable state like a fixer-upper.
Money and time savings: while move-in ready homes come at a premium, renovation costs can add up quickly. Even if you're prepared to tackle most of the projects yourself, you'll be spending a lot of your weekends working on renovation projects.
Less stress: managing a fixer-upper is not for the faint of heart. While the results can look amazing, it can be challenging to coordinate a home renovation.
Move-in ready features to look for
It's important to know that one person's definition of move-in ready may not be the same as yours. Since the term move-in ready can be used for homes in almost any condition, here are some features should you look for when touring a move-in ready home.
Working electrical and plumbing: move-in ready homes should have a modernized electrical and plumbing system that is in good condition.
Roof, windows, and siding: the roof should be free of major and minor damage, including loose shingles and leaks. In addition, there shouldn't be any evidence of water damage inside the house. The home's windows and siding should also be in good condition.
Tuned up heating and cooling systems: a home's HVAC system should be in good working order. Maintaining an HVAC system includes replacing the filters, keeping the vents cleaned, and replacing damaged parts. An HVAC system that's been properly maintained should work for 20 years.
Flooring: move-in ready homes should have level floors and even walls. There shouldn't be any signs of damage – no gaps, holes, water stains, or warping. Everything should be aligned and the doors and windows operate as expected.
Finding a move-in ready home
Since move-in ready homes can be in any condition, it's important to determine your personal definition of a move-in ready home. Is it enough that it needs minor updates after purchasing? Or do you want something that's fully renovated? If you prefer something brand new, we can help.
Discovery Homes builds vibrant new home communities throughout the Bay Area. Visit us online at DiscoveryHomes.com to learn more about our communities, view available new homes, and more.