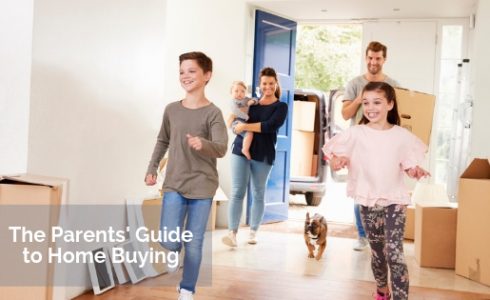 There are a lot of options when it comes to buying a home in the Bay Area. From condos to townhomes to detached single-family, there's a house to fit every family, no matter how big or small. But when it comes to finding your next family home, there are a few more things to consider.
What's ideal for a single person won't necessarily work for a family with young children. When you're searching for your new home, here are some questions to consider to make sure you pick the right home for your family.
Does this floorplan fit my family?
Most homes are professionally staged to give buyers an idea of how their lives could look like if they purchased the house. While you're touring homes, its important to look past the designed rooms and investigate the practical details. Don't just count how many bedrooms there are; notice where they are located. If you prefer the bedrooms are all on the same level, you wouldn't want a home with a first-first master suite. Do you want clear sightlines to the backyard so you can keep an eye on the kids while they're playing? Is there additional room in case your family grows? While you can easily change fixtures or paint colors, you can't easily change a floorplan so its important to make sure it fits your family from the start.
Are there kid-friendly amenities nearby?
Your kids may not want to be at home all the time (and you probably don't want that either) so check to see if there are any kid-friendly amenities like libraries, parks and playgrounds, or community centers nearby. Bonus points if it's within walking distance to your home.
How is the neighborhood?
When you purchase a new home, you're also buying into the neighborhood. Do your research and investigate if the neighborhood is right for your family. Make a point of driving through the neighborhood at different times during the day, especially during commute hours and the evening. Not only will this give a general idea how the commute will be, it'll also give you a more rounded view of your neighborhood. What may seem like a quiet neighborhood during the week while you visited the home may be a loud and lively neighborhood in the evening as people return from work or on the weekends.
What school districts serve this neighborhood?
While parents of school-aged kids are already keyed into school districts, it may not be top of mind for parents of babies and toddlers, or even future parents. Check to see if the schools that serve your potential neighborhood is up to your requirements. If you want your children to go to another school outside the district, consider if the commute (whether you'll be driving them or using public transit) is practical.
Finding a new home that's a good fit for your entire family requires a little bit of effort but you'll be rewarded with a home your family will love for years to come. We invite you to visit one of our many new home communities in the Bay Area to find your dream home.