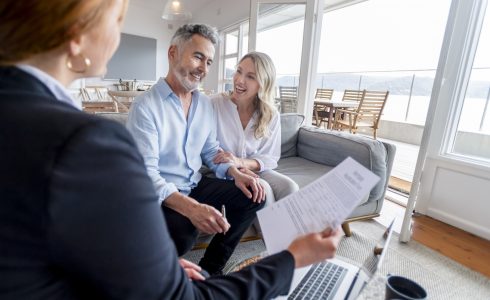 Buying a house is a major milestone in everyone's life. It can be incredibly exciting, but also a little overwhelming. One of the most important steps in the homebuying process is ensuring that you have all the necessary legal documents in order. Not only does this help protect you as the buyer, but it also ensures a smooth transaction with the seller. But with so many document requirements, where do you even start? In this guide, we'll walk you through all the documents you'll need to buy a house, giving you peace of mind that you're ready to take this exciting step.
Documents needed to apply for a mortgage
From start to finish, you'll need a variety of paperwork at different stages of the process. To ensure a smooth experience, be prepared to show proof of employment and income. You'll also need to provide detailed documentation of your debts, savings, and assets. By getting everything in order before you begin, you'll feel calm and organized throughout the process. Here are the documents you should expect to have:
Proof of Income: When buying a home, you'll need to provide proof of income to determine your affordability. Your lender will ask for two to three month's worth of pay stubs, W2s, and personal tax returns. If you're self-employed, you'll need a 1099 or K-1 statements, a profit and loss statement, business tax returns, and a letter from your accountant can be requested.
You may need to provide additional documents if you receive other forms of income like rental income, child support/alimony payments, investments, pensions and/or Social Security payments.
Credit Report: Your credit score plays a crucial factor in determining your eligibility for a mortgage. Lenders will ask for your credit report, and it's essential to check it before applying for a mortgage. Make sure there are no errors, and your credit score is accurate, as it can significantly impact the terms of your mortgage.
Bank Statements: Lenders typically want to see a couple of months' worth of bank statements as proof of your financial stability and your ability to make mortgage payments consistently.
Employment Verification: Lenders will ask for employment verification to ensure that you have stable income. You'll need to provide contact information for your employer, and lenders may also request a letter of employment or pay stubs.
Documents needed to submit an offer
You're one step closer to securing your dream home once you've been pre-approved. In a competitive market, it's crucial to let the seller know from the start that you're serious about your offer. Here are some documents you may need when you submit an offer:
Pre-Approval letter: This letter shows that you have completed the necessary steps to obtain a mortgage and know what your budget is. It also helps in speeding up the buying process by showing that you are a serious buyer.
Offer letter: The offer letter clearly outlines the terms you're willing to offer to buy the home from the seller, including crucial details like the total price and earnest money deposit. The seller will make their decision based on this letter.
Sale contract: The sale contract is a legally binding document outlining the terms of the sale, such as the purchase price, closing date, and any contingencies that must be satisfied before the sale is finalized. Make sure to read and understand this document fully before signing.
Documents needed for closing on your new home
Once you and the seller agree to buy a house, you'll have about four to six weeks to get all the necessary paperwork together. These include legal and financial paperwork. The good news is that the seller takes care of most of it before the closing day. If you have an agent or real estate attorney assisting you, they will gather all the necessary paperwork for your part in the transaction. Here's what you can expect to sign on closing day as a homebuyer:
Closing disclosure: This document explains all the important terms of your mortgage agreement when you're buying a home. It's legally required for your lender to give you this document three days before the closing date. This document will help you understand how your mortgage payment is calculated and what it includes. It's a good idea to bring a copy of the disclosure with you to the closing so you can compare it to the final version and make sure everything is as it should be.
Mortgage or deed of trust: Depending on your state, you'll encounter one or the other when securing your home. Both a mortgage and a deed of trust serve as a legal security instrument, using your property as collateral for the loan. By signing either document, you're agreeing to put your house on the line.
Mortgage agreement and note: Get a clear understanding of your mortgage payments, interest payments, and loan details with the mortgage agreement and note. This important document not only outlines your monthly obligations but also establishes your lender's legal right to your home in case you're unable to make payments. Keep yourself informed and secure with this essential road map for your mortgage journey.
Proof of homeowner's insurance: Homeowners insurance is a policy that covers damage or loss to your house and personal belongings caused by accidental events such as fire, theft, or natural disasters. Your lender will require you to obtain homeowners insurance before closing to protect their investment and ensure you have the financial means to repair or rebuild your home if something happens.
Transfer tax declarations: While not every state requires it, tax declarations provide important information about the price of your property, which in turn allows the authorities to accurately calculate your sales and property taxes.
Certificate of occupancy: Moving into a brand new home? Before you can settle in, make sure you have a certificate of occupancy in hand. This important document, included in your home-buying package from the builder, guarantees that your new home is safe and sound for you and your family.
Buying a house involves a lot of documentation, but with the right guidance, it can become a seamless process. There may be other documents you'll need to supply but your team (real estate agent, lender, and builder) will keep you updated on everything you need. Having all the necessary documentation in order means that you'll avoid any unpleasant surprises during the buying process. Don't hesitate to ask your agent or mortgage lender for help if you're overwhelmed or uncertain about any of the documents.
Visit us online at DiscoveryHomes.com when you're ready to buy a new home in the San Francisco Bay Area. You can learn about our new home communities, view plans and available homes, and schedule a visit today.