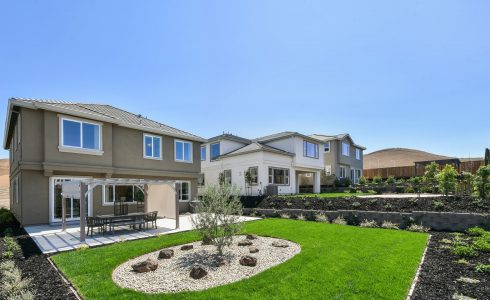 Buying a home involves a lot of questions. Which neighborhood do we want to live in? Should we buy new construction or resale? How much do we want to spend? How big of a house do we need? An important question you should also ask is do you want a starter home or a forever home? Here's how to choose which option is best for your life right now.
What is a starter and forever home?
What exactly is a starter or forever home? It's not a specific home type; it's how long you expect to stay in the home.
Starter Homes
A starter home is simply one you don't plan on living in forever. There's no standard for how a starter home looks. However, they tend to be smaller and more modest. Some buyers see starter homes as good enough before moving into a larger, more expensive home that better fits their needs.
When you're ready to move into a larger home, you can sell the home and use that to fund the purchase of your next home. Additionally, you can hold onto the starter home and turn it into an investment property by renting it out.
Buyers often outgrow their starter homes, necessitating another round of home buying and moving. Starter homes often lack the amenities home buyers want and are smaller and older.
Forever Homes
A forever home is a home you expect to stay in for a long time, possibly forever. Forever homes can be anything: a condominium, townhome, single-family home, and more. They can be a fixer-upper you turn into your dream home or a move-in-ready beauty. They're usually homes you can grow into over the years.
Forever homes are usually larger and often have popular amenities buyers want, like large outdoor space and updated features. Since they are larger, the home will most likely fit your family even as it grows. They also tend to be located in popular neighborhoods.
With the larger size, updated amenities, and desirable location, forever homes can be more expensive. If you're hoping to buy a forever home from the beginning, you may need to wait longer to afford the down payment and closing costs.
Tips for making the smart choice
How do you decide between buying a starter home or a forever home? It depends on your situation. Before you start looking for homes, here are some factors to consider.
Uncover your reasons for buying. What are your reasons for buying a home now? Do you want to build equity? A starter home may be enough. Do you want to settle into a home for a long time? A forever home may be best.
Think about your budget. How much you can afford right now will dictate the kind of home you can buy. If you want to buy now, a starter home may be the best option. If you want a larger home, consider if you're willing to rent a little longer so you can save a larger down payment.
Think about your future prospects. Where are you in your career? If you're just getting started and not sure where you want to settle down, a starter home is a strong choice. You'll enjoy a bit of flexibility in the ability to adjust to a new job and changes in your family. If you're a bit more settled in your career, have a growing family, and know where you want to be long-term, consider purchasing a forever home.
Choosing between a starter or a forever home doesn't have to be difficult. It's important to choose the right home for your lifestyle right now.
Whether you're looking for your first home or your forever home, we can help. Discovery Homes builds vibrant new home communities throughout the Bay Area. Visit us online at DiscoveryHomes.com to learn more about our communities, view available new homes, and more. We can't wait to welcome you home.