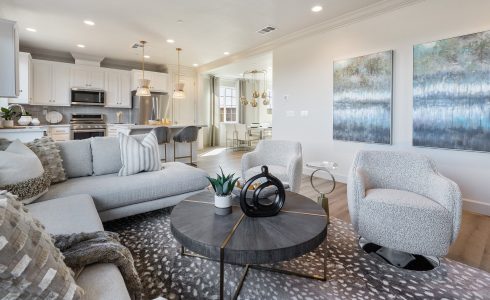 The holidays are a time of joy and happiness so it can be sad to see the season come to an end. After the decorations have been put away and the family has gone home, you may be wondering how you can transition your home from holiday mode to winter mode. Try out some of these simple tips to refresh your home this winter and start the new year feeling positive.
Take Down Holiday Decorations
The holidays are definitely one of the busiest times of the year, so it's no surprise that taking down holiday decorations can be overwhelming. One way to give your home a fresh look is by taking down all those holiday decorations and replacing them with neutral tones and natural elements. You don't have to get rid of everything from the holiday season completely — instead, repurpose some items into everyday décor pieces such as wreaths hung on walls or garlands draped over furniture, or consider leaving up your tree for a couple of extra weeks by removing the ornaments and leaving just lights, especially if you use all-white lights.
Incorporate winter neutrals
When the holidays are over and it's time to switch out your festive decor, embrace all things white! This crisp hue is inviting; its timeless simplicity creates a cozy atmosphere that beckons you inside. From plates and pitchers to blankets and pillows – adding touches of pristine whites can transform any room into an elegant winter wonderland.
Add natural elements for contrast and texture
Add some simple yet chic elements to liven up winter decor around your home. Opt for natural, rustic pieces like pine cones and birch logs to bring warmth and texture into the mix. You could also use multiple layers: a large bowl paired with white candlestick holders makes quite a statement if you want something sleeker and more modern looking in one go. But remember: too much can quickly become cluttered, so strive for simplicity while creating interesting layers you'll enjoy all year round.
Spruce up your Discovery home with a quick winter refresh
Refreshing your new home this winter after the holiday doesn't need to be difficult. Whether it's taking down holiday decorations or adding neutral tones and natural elements into each room, there are plenty of easy ways to give your home a winter look now that the holidays are over.
Are you ready for a new home this year? We hope you'll consider Discovery Homes. We build quality new homes in vibrant communities throughout the Bay Area. Visit us online at DiscoveryHomes.com to learn more about our communities, view available new homes, and more.