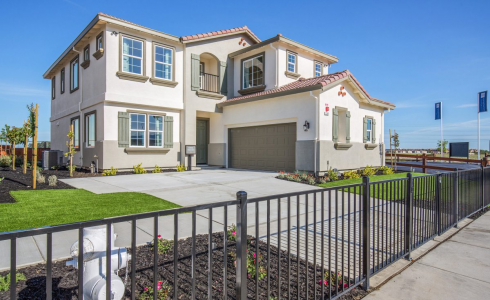 Fall is a great time to tackle some home improvement projects you couldn't get to during the summer. The cooler temperatures make it easier to work outside for longer periods of time. To help you get started, we put together some home improvement projects that are perfect for this season.
Clean the gutters
Admittedly, cleaning the gutters can be an unpleasant task but it's necessary. Gutters play an important role in maintaining your home by diverting water away from the roof and exterior of your home. Take time to clean your gutters now that the leaves are falling. If you want to reduce the amount of debris in your gutters, consider installing gutter guards.
Clean your deck and patio
Even though the moderate weather means we can enjoy our backyards year-round, now is a good time to make sure your space is in shape. Fix any broken slats or loose pavers, clear out the weeds, clean your patio furniture, and store any cushions for next year.
Check safety devices
You should check your smoke alarms and carbon monoxide (if you have them) twice a year. Use the changing seasons as your reminder to check. Make sure they're in working order, replacing batteries as needed. If you have a fire extinguisher, check the expiration date and replace it if needed.
Give your windows a checkup
Heat leakage from windows can impact your comfort in your home and your energy bills. Give each window a thorough checkup to make sure there isn't any leakage from faulty weather stripping or sealant. This is also a good time to check that the locks are properly functioning. Here's a handy window checkup checklist.
Beautify your lawn
The fall season is the perfect time to give your lawn the care it needs so it can make it through the cooler winter months. Check out this blog post on the top fall lawn care musts for your yard to learn more.
These simple tasks will keep your home in good condition over the winter months. What other plans do you have for fall? If purchasing a new home is on your list, we invite you to visit us online at DiscoveryHomes.com to see our new home communities throughout the Bay Area and Nevada today!