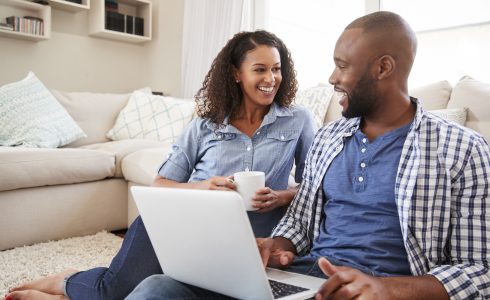 When it comes to buying a house, there's more to manage than just scheduling home tours. From managing your finances, securing a mortgage, keeping track of contacts, scheduling home tours, and more, there are a lot of smaller tasks that make up the home buying process. It's easy to become overwhelmed by everything you need to keep track of.
Avoid feeling overwhelmed and more in control of your house hunt by using these tips to get and stay organized.
Keep track of the homes you've seen
As you tour different homes, it's easy for the details of each home to be mixed up. On average, home buyers will tour 10 homes before finding the one they want to buy; which is a lot to keep track of! Give yourself a hand by keeping track of the homes you visited, noting the location and style of the home, home specs like bed/bath count and square footage, and any features you liked or didn't, and any other impressions you had. You can go low-tech with pen and paper, a spreadsheet, a planner, or a smartphone app. While you're touring homes, be sure to take some pictures as well.
Taking copious notes will make it easier to accurately compare homes as you narrow down your choices.
Gather your financial information
You'll need several documents when you apply for a mortgage. Some of the information you'll need includes pay stubs from the last month, tax returns and W-2s from the previous two years, bank or investment statements from the past three months, most recent retirement statements, credit report, and any debt statements, such as credit cards, auto or student loans. Be aware that your lender may ask for additional documentation.
Keep everything together
Keep anything you receive while touring homes together in one place. Most open houses may provide a one-sheet summarizing a home's features and you may be collecting brochures and flyers if you're looking at new construction homes. Keeping the loose paper together in a binder or folder will make it easier to find the pertinent information when you're reviewing your options later.
Find the right home for your family takes time but staying organized will help the process go smoothly.
Ready to get started on your home buying journey? We're here to help! Visit us online at DiscoveryHomes.com to learn more about our new home communities throughout Northern California and schedule a visit today!