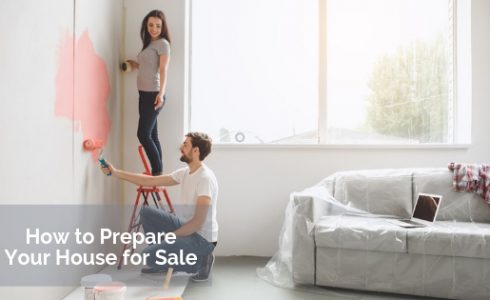 Planning to sell your home this year? Then roll up your sleeves and get ready for some 'home' work! There's more to selling a house than just hiring a real estate agent and listing your home!
Before you put your home on the market, use these tips to get your home into prime selling shape and impress potential buyers.
Separate yourself from your home
Before you start cleaning and fixing small issues, the first thing you need to do is separate yourself from your home. After several years, it's easy to view your home as part of you. You probably have plenty of fond memories of living there, which can make it be difficult to leave. Holding onto these feelings may complicate the selling process, so take a moment and mentally prepare yourself to sell. Walk through your home, say goodbye to each room, and mentally prepare for the day you'll hand over the keys.
Declutter, depersonalize and clean your home
Make it easier for buyers to picture themselves in your home by removing personal items like photos, collections, or religious items, and extra pieces of furniture. Think of creating a blank canvas for buyers to project their visions of living in the house.
It's also a good idea to do a deep cleaning. People will be scrutinizing every aspect of your home so make sure it looks its best! Pay special attention to the kitchen and bathrooms, touch up baseboards, wipe down walls and doors (including the cabinets!), wash the windows, and organize the closets so it doesn't look like there isn't enough storage space.
It may sound like a lot of work, but this will allow home buyers to see the full potential of your home, instead of being distracted by your belongings (you don't want to be "the house with the lip-shaped couches").
Paint with neutral colors
A fresh coat of paint can do wonders for a space. It can make a room look brand new. You don't need to repaint the entire house; if you're short on time, focus on high-traffic areas such as the kitchen, bathrooms, and entryway/foyer.
If you went with bright or bold paint colors for your home, its strongly recommended to repaint with neutral colors like beige, gay, or tan.
Make minor repairs
You don't need to completely renovate your home! Sometimes simple repairs can make a big difference. Replace any old or burned out lightbulbs, replace any cracked flooring or tiles, fix any leaks or runny toilets, and replace or fix cracked or broken windows and window screens. You want your home in its best condition for buyers.
Improve the curb appeal
Even though we shouldn't, people tend to judge a home by it's exterior. Make the best first impression on prospective home buyers by boosting the curb appeal. Take time to clear and maintain your yard: clear walkways, mow the lawn, prune bushes and trees, weed the garden, even planting new flowers. Don't underestimate the power of a newly painted door!
Investing in a little bit of sweat equity before putting your house up for sale will increase the likelihood that your home won't languish on the market. When it's time to find your dream home, visit us online at DiscoveryHomes.com to learn more about our new home communities, and our current promotions and events.