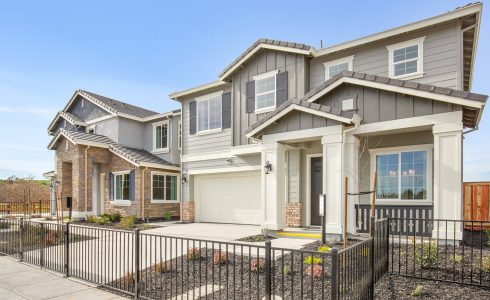 If you've been in your home for a while, you may be thinking of ways to liven it up, especially if you're considering selling. Renovations and improvements are a common way to increase the equity in your home or get the most possible when it's time to sell. Thankfully you don't have to commit to an expensive total rehab of your entire house to see some appreciable increase.
If you plan to sell or just want to continue growing the value of your home, there are several ways you can boost your home's value. Here are 5 ways that can help your property's value increase over time.
Up the curb appeal
First impressions are important. Focusing some energy on improving the curb appeal – how attractive your home looks from the street – of your home is a smart move. Buyers begin judging the home from the moment they see it from the street. You want to make sure the buyer wants to walk through the door.
Assess your yard and make sure the landscaping looks good. Trim and prune trees and shrubs, add new plants and fresh mulch, and update the front door, fencing, and pathways if needed.
Make your home smart
Having smart home devices is beneficial for a homeowner and is high on many buyers' wish lists. You don't have to turn your entire house into a Smart Home; a few select safety-enhancing gadgets can be enough to make buyers excited. Consider installing some of these devices: smart thermostat, fire or carbon monoxide detectors, lighting systems, locks, and security cameras to start.
Improve your home's efficiency
Making your home more energy-efficient can improve its value. In addition to these everyday habits to Improve your home's energy efficiency, consider updating windows and doors, appliances, and lighting.   
Spruce up your home's finishes
One of the easiest and most cost-effective ways to improve your home's value is to paint and update and hardware. Fresh paint can turn a drab room into something that looks clean and modern. If you plan to sell, opt for neutral colors to appeal to most people. Likewise, create a new look by updating the faucets, drawer knobs, and pulls. Both of these changes can be made in a day or two and make a big impact.
Keep up with regular maintenance and repairs
Buyers don't want to buy a home that will require a lot of maintenance. When you stay on top of your home's maintenance, you can catch small problems before they turn into major issues. This will not only reduce the number of issues that can pop up later down the road but it'll also improve your home's value.
By being strategic with your renovation plans, you can increase your home's value and your enjoyment of living there. If you're unsure of how to proceed, consider consulting with a real estate professional to get a better idea of what buyers in your area are looking for.
Do you plan on selling your home? Find your next home with us. Each of our current and upcoming new home communities throughout Northern California has its own distinctive character and is in some of the most sought-after locations. Visit us online at DiscoveryHomes.com to find your new home today.