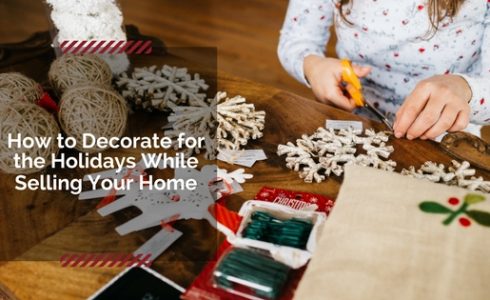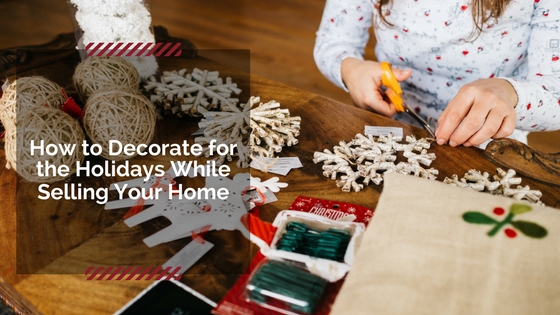 This season is a busy time of year packed with holiday parties, shopping for gifts, and travel to family near and far. While the winter months may not be prime time for real estate, there are still house-hunters venturing out in search of their dream home.
Trying to balance decorating for the holidays with keeping your home as appealing as possible to potential buyers can be challenging but not impossible. Here are some home staging tips for the holidays that will help you deck the halls without turning off buyers.
Declutter and Stage
Decluttering is always the first thing tip for a reason: you need to depersonalize your home so it allows home buyers to visualize themselves in the home. Take time to remove family photos, holiday cards, extra furniture or decorations and clean your home. This will create a blank canvas to build upon and to create a clean, cohesive look.
Complement your Color Palette
Now that you're neutralized your home you're ready to start decorating. Instead of pulling out your holiday decorations, take a look at your home's color palette and select a complementary color scheme for your decorations. If your living room has accents of blues, you'll want to steer clear of the traditional red and green decorations and opt for silvers, whites, and lighter shades of blue instead.
Keep it Simple
However you choose to decorate, the key is to keep your chosen decorations simple. Skip the inflatable lawn decorations, overly themed decorations like reindeers, and overtly religious decor. Remember: less-is-more is your mantra this season. Go light on the string lighting, opt for seasonal décor like evergreen garlands or candles, and a modestly decorated tree.
A quick safety tip: don't leave wrapped presents under the tree during showings or open houses. Make sure they're tucked safely away.
Accentuate the Positives
Use decorations to highlight the unique features of your home. If you have high ceilings, take advantage of the height with a tall tree. Hang a garland or stockings from the mantle of your fireplace, or dangle a mistletoe in an arched doorway.
Don't let the selling your home during the holidays dull your spirit. These four quick tips will help you create a festive and buyer-friendly atmosphere that will welcome everyone who comes through your door.