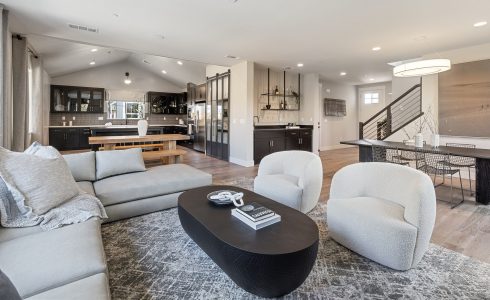 Scents are powerful. They can impact your emotions, mood, and even memory recall. If you've ever experienced long-forgotten memories suddenly bubbling to the surface after smelling a specific aroma, you'll understand.
Creating a scent for your home creates a strong first impression and is an easy way to make your guests feel cozy and welcomed. Here's how you can create a signature scent for your home.
Start with a clean palette
Regular household scents can compete with your chosen signature scent, making what was once pleasant now smell overwhelming. Avoid this by starting with a clean palette. Neutralize household smells and strong odors first. Clean your home from top to bottom, avoiding cleansers with strong odors so you can start with a neutral place. Once you've gone through the work of choosing your home's scent, keep things clean so your chosen scents can take center stage.
Work with what you have
Our homes have a naturally-occurring aroma that will impact the signature fragrance you choose. After cleaning your home, think about the smells your home already produces. Do you regularly decorate with fresh flowers? Is your furniture made of leather or another organic fabric? Once you've identified the aromas that naturally occur in your home, you can choose complementary scents.
Think about the mood you want
Scents often contribute to how we feel so it's important to settle on the type of mood you want to have in your home. Think about what you want people to say about your home. If you have an established design aesthetic, use that to inspire your signature scent.
Consider scents like lavender, jasmine, rose, ylang ylang, and chamomile for a relaxing and calming mood
If you want something more upbeat and energizing, consider citrus scents like orange, lemon, grapefruit and lime, ginger, peppermint, rosemary, eucalyptus, bergamot, or coffee.
Looking for something warm and cozy? Try cinnamon, apple, sandalwood, pine, pumpkin, vanilla, and chocolate
If you love crisp, clean scents, go for citrus scents, linen, florals like gardenia, and eucalyptus.
Create layers
Having a signature scent doesn't mean you're limited to a single aroma. It's okay to have different scents for different rooms of your home but moderation is key. Consider the locations and size of the rooms and choose scents that complement each other. Here's a guide on the most common aroma families and their complementary fragrances.
Your home's signature scent is personal. There's no wrong scent, simply the one that works best for your home. Your signature scent should reflect your personality and lifestyle.
Visit us online at DiscoveryHomes.com to learn more about our new home communities throughout the Bay Area. We're looking forward to welcoming you home.