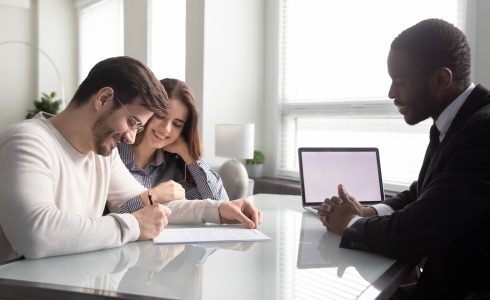 If you plan on buying a new home in the Bay Area this year, your first step should be getting preapproved for a mortgage – yes, even before finding a real estate agent or looking at homes.
We've covered the ins and outs of home mortgages and even how to qualify when you're self-employed, but getting preapproved comes with certain benefits.
Here are 3 crucial benefits you'll enjoy by going through the preapproval process.
Defined home search
There is a lot to consider when you're looking for a new home: location, home type, must-have features, and amenities, all of which depend on how much you can afford.
Since the preapproval process is a thorough financial review of your income, debt, and credit history, you'll know the maximum amount you're qualified to borrow.
While you don't need to borrow the full amount, you can use the bank-provided number to determine your ideal price range. Knowing your homebuying budget means you won't waste time looking at homes that are out of your price range.
Perceived as a serious buyer
Mortgage preapproval sets you apart from other home buyers. Getting preapproved isn't required but it helps to make you a more attractive buyer. In fact, some real estate agents won't show homes without a preapproval letter. Likewise, in an extremely competitive market, sellers are more likely to lean towards preapproved buyers since there's less risk of the deal falling through due to financing.
Faster closing process
You've found the right home and the seller accepted your offer. Congratulations! Now is the time to go through the closing process to finalize the deal. Closing on a home usually takes between 30-45 days but can sometimes take longer. Being preapproved can speed up the process since you've already secured financing.
Going through the preapproval process takes time but is worth the effort. Many Discovery and Seeno homeowners have worked with our lending partners in their home-buying process. We're confident they will be able to assist you in finding a home loan that's right for you.
We hope you'll consider buying your next home from Discovery Homes. We build new construction homes throughout the Bay Area that are perfect for families of all sizes. Visit us online at DiscoveryHomes.com to learn more about our new home communities, view virtual tours, schedule an appointment, and more.