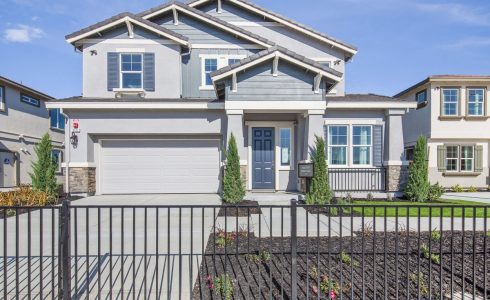 Finding the right-sized home for your family can leave you feeling like Goldilocks, sifting through homes that are "too big" or "too small" while looking for the one that is "just right." Before you start looking at homes, its important to figure out how much space you'll need in your new home. Here are some things to keep in mind as you nail down just how much space your family will need.
Consider your budget
The first step to house hunting is always: check your budget. But this goes beyond knowing how much you can afford in mortgage payments; it's understanding how the size of your home will affect your property taxes, insurance, utilities, and more.
Assess your current home
Assess your current home and how you're currently living in it. Are there things you like about it? Anything you wish you could change? Walk around your home and take notes of your thoughts about the space. Does it feel too crowded? Too spacious (that's a thing!). Is the room awkwardly shaped? Is there enough storage? Does your family feel like they're standing on top of each other? You may want to measure each room so you can better compare when viewing homes.
Once you looked over your home, think about what you need right now: do you need a dedicated office space? More bedrooms? Do you want your own master bathroom? Or maybe you're retiring and want a smaller space with less yard. These will affect the size home you'll need.
Think about the future
Consider your future plans: do you have (or plan to have) kids? Is there a chance your parents or in-laws will move in with you? Do you need space for a home office or will you need one in the future? It's impossible to know what exactly will happen in the future, ideally, you'll be able to find a home that's able to accommodate whatever life throws at you.
Don't focus on square footage
There's more to home size than just square footage. If you've ever been in a small home that felt big, you'll understand. A 1,200 square foot home with an efficient floorplan can feel just as spacious as a 1,800 square foot home. Don't get stuck on a home's square footage; if the home has the right number of bedrooms and hits your must-haves, don't immediately cross it off your list because it's less than your size requirements. Tour the home and see how it flows. Take note of how the space is used and identify any wasted space.
Finding the right-sized home isn't a science but with some preparation, you can confidently find the right size home for your family. When you're ready to buy, visit us at DiscoveryHomes.com to learn more about our new home communities in Northern California.