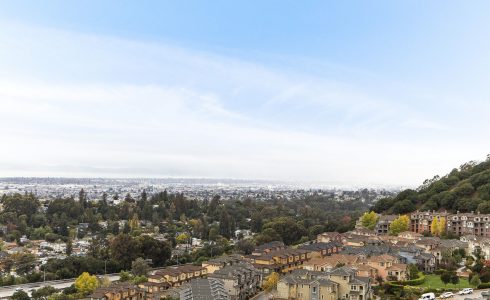 Looking to buy a home but not sure where to start? Finding the right neighborhood can make all the difference when it comes to making the right decision. After all, your neighborhood is where you will create a sense of community, bring up your children, and build the life you always wanted. With so many options out there, how do you figure out which one is the best match for your lifestyle and budget?
To make the best choice, you need to do your research and plan ahead. Here are some tips and tricks to help you do your neighborhood research and choose the perfect home for you. Whether you're a first-time homebuyer or a seasoned vet of the real estate game, these neighborhood research tips will help make your decision a little bit easier.
Start with online research
The internet is a great place to start your neighborhood research. It's the easiest and most convenient way to get a feel for your options. You can gather data on crime rates, schools, real estate trends, and other factors that are important to you. Look for neighborhood forums, blogs, and social media groups to get a broader perspective from people who live in the area. Take advantage of free resources like real estate websites to explore different areas and get a sense of what's available in your price range.
Use data to your advantage
When researching a neighborhood, it's important to get a sense of the safety, school quality, and other factors that can affect your quality of life. Luckily, there are many online tools available to help you gather this information quickly and easily. Websites like Neighborhood Scout or Niche can provide detailed information on crime rates, school ratings, demographics, and other important data. Use this information to compare neighborhoods and help determine which ones are the best fit for your needs.
Check out local amenities
One of the biggest draws of a neighborhood is the local amenities. Take a drive around the area and see what's nearby. Are there grocery stores, parks, coffee shops, or restaurants close by? Look for parks, green spaces, community centers, and many other features that will contribute to a convenient and active lifestyle. Think about what you like to do in your free time and make sure the neighborhood has those options available.
Get to know the neighborhood
Visiting the neighborhood in person is essential to get a feel for the area and the people who live there. Take a walk or drive around the neighborhood, and make note of the things that stand out. Is it a quiet, residential area, or a bustling hub of shops and restaurants? Are the homes in good shape, or do they appear run down? Talk to neighbors and shop owners to get a sense of the community, and ask questions about the area, and what they like and don't like about living there. You can also try joining local Facebook groups or Nextdoor to connect with people in the community.
Visit at different times of day
Make sure to visit the neighborhood at different times of the day to get a sense of what it's really like. Observe the different activities that are going on and the movement of people, both old and young. Drive through during rush hour to see how bad traffic is, or take a walk at night to see if you feel safe. You may also want to visit during the weekend to see if things are more or less busy.
Consider home value and resale potential
Finally, it's important to keep in mind the future when choosing a neighborhood. Even if you don't plan on selling your home anytime soon, it's always good to consider the potential for future resale value. Look at the growth and development of the area, and make sure it's a stable community that's likely to appreciate over time. Research the history of property values in the neighborhood and try to project future trends.
Choosing the right neighborhood is a huge decision, but it doesn't have to be overwhelming. By using all the tools at your disposal, you can get a comprehensive understanding of the area and choose the perfect fit for you. It all comes down to finding a place that fits your lifestyle and personality.
With a little bit of detective work and some due diligence, you can be on your way to a happy and fulfilling life in your new community.
Ready to buy a new home? Discovery Homes has several new home communities in desirable neighborhoods throughout the Bay Area. Visit us online at DiscoveryHomes.com to learn more about our new home communities and schedule a visit today!