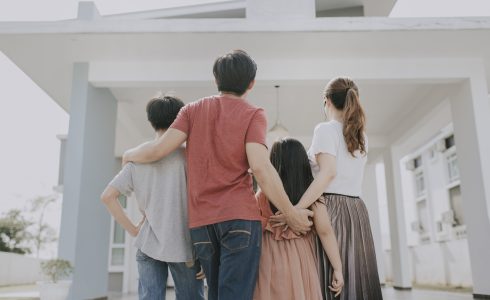 Deciding between a townhome and a single-family home is often one of the first major decisions homebuyers need to make when beginning their home search. Both options have their own unique benefits and drawbacks, and as a homebuyer, it's essential to choose the right type of home to fit your lifestyle, budget, and goals. This guide will help you understand the differences between townhomes and single-family homes and the considerations you should make before making a decision.
Cost and affordability
Cost is always a significant consideration when purchasing a home. Depending on where you are located, townhomes may be more affordable than single-family homes, making them ideal for those on a budget or who prioritize affordability. Thanks to their size, townhomes typically have lower utility bills and maintenance costs. However, it's important to note that many townhomes come with homeowners' association fees that can add up over time, and single-family homes usually appreciate in value at a higher rate than townhomes.
Size and space
One of the most significant differences between a townhouse and a single-family home is its size. Single-family homes tend to be larger in terms of square footage and offer more living space, including outdoor areas, a backyard, and a garage. In contrast, while townhomes are usually smaller in size, they still provide ample living space, making them suitable for small families or couples who don't need as much living space
Location and neighborhood
Location plays a crucial role in your decision to choose a home; it will determine your daily commute, the kind of neighborhood you live in, and the amenities available. Townhomes are usually located within larger, more densely populated communities close to public transportation, shopping centers, and entertainment venues. Single-family homes are often located in quieter neighborhoods with larger yards and more privacy. Consider your lifestyle, job location, and proximity to schools, shopping, and recreational activities when deciding between the two types of homes. If you value convenience and being part of a larger community, townhomes may be the better option for you. However, if you are looking for more space and privacy, a single-family home might be a better fit.
Maintenance and upkeep
Another important factor to consider is the amount of maintenance and upkeep required with each option. Townhomes usually come with homeowners' associations that handle exterior maintenance and landscaping, while single-family homes require more upkeep and maintenance, including lawn care and home repairs. However, if you enjoy yard work and have the time and resources to maintain a larger property, a single-family home may be a better option.
Privacy and security
Privacy and security are essential considerations when choosing a home. Single-family homes offer more privacy, backyard space, and distance from adjacent neighbors. Townhomes, on the other hand, have shared walls, and often, the residences are close together. However, townhomes offer added security with gated communities, secure entrances, and the ability to look out for one another.
Lifestyle and future needs
You should consider your current lifestyle and future needs when choosing between a townhome and a single-family home. If you are a young professional or empty-nester who values convenience and community, a townhome might be the better option. However, if you plan on starting a family or want more space for pets, hobbies, or entertaining, a single-family home may be a better fit. It's also essential to consider how long you plan to stay in your home and whether a townhome or single-family home would be more suitable for your evolving lifestyle.
Resale value and investment potential
Finally, it's important to consider the resale value and investment potential of each option. Single-family homes usually appreciate in value at a higher rate than townhomes, making them a better long-term investment. However, townhomes can still be an excellent investment, especially in desirable locations and communities. It's important to consider the current market conditions and your long-term goals when deciding whether to invest in a townhome or a single-family home.
Choosing between a townhome and a single-family home is a critical decision that requires careful consideration of your current lifestyle, future needs, budget, and investment goals. Ultimately, the right choice will depend on a variety of factors unique to your situation, and it's essential to weigh the pros and cons of each option before making a decision. By taking the time to consider all of these factors and finding the right balance between affordability, convenience, and personal preference, you can make an informed decision that you will be happy with for years to come.
Find your new home with Discovery Homes
Whether you're looking for a townhome or single-family home, we have several options available for homebuyers in the Bay Area. Visit us online at DiscoveryHomes.com to learn more about our communities, view available new homes, and more. We can't wait to welcome you home.