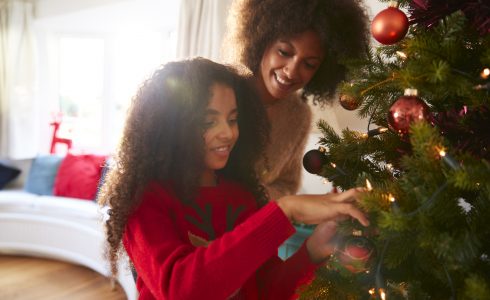 'Tis the season to decorate! Thanksgiving is officially over so it's time to bring out the twinkle lights and ornaments. Holiday decorations are a huge part of what makes this season feel so magical. Get started decking your halls with some of our top holiday decorating tips.
Plan ahead
The holidays may feel like they start earlier and earlier each year but it doesn't hurt to start planning in advance. Planning ahead gives you time to gather everything you need so it's ready when it's time to start decorating. Figure out what you'd like to decorate, the pieces you'll need, and decide on what you can reasonably handle. This will keep holiday decorating fun instead of a dreadful task.
Take stock of what you have
Before heading to the store for more decorations, take a look at your current collection of ornaments and decorations. Go through and decide which pieces you want to keep or toss. Knowing what you'll use will make it easier to find the right pieces to add to your collection.
Involve the whole family
Holiday decorating doesn't have to be a solo endeavor. Decorating the home can be the source of cherished memories and a family tradition. Assign age-appropriate tasks to children (save the heavy lifting or handling of delicate items to trusted older members of the family) or let them decorate their own rooms however they want.
Less can be more
Those Pinterest photos of extravagant holiday decorations may look nice but they may overwhelm your home if you try to copy. You don't want to overwhelm your home with so many decorations you're not able to relax. Choosing a few elements will allow each decorative element to stand out.
Build vignettes
Don't feel pressured to turn your entire home into Santa's workshop! If you prefer to have smaller touches of holiday magic throughout your home, consider creating vignettes instead. Vignettes are groupings of decorative items and objects to create a scene. Vignettes are perfect for bringing a bit of the holiday to each room without becoming overwhelming.
Have fun
Include the family, play some music or a holiday movie, and put out snacks, and turn decorating into a fun event! Remember this time of year is about celebrating with your loved ones and having a great time together! Don't forget to sit back and enjoy your hard work once the decorating is finished.
There are a lot of ways to decorate your home for the holidays. We hope these tips help as you get your home into a festive mood! Looking for a new home in the Bay Area? Visit us at DiscoveryHomes.com to learn more about our new home communities and find your new home.