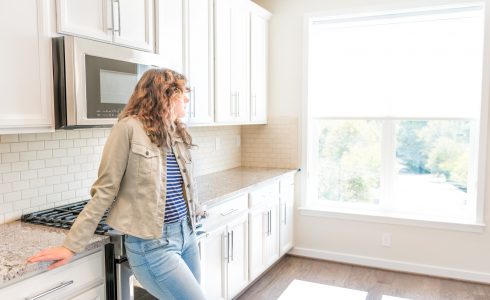 While most people traditionally wait until they're married (or about to get married) to buy a home, a record number of people are now going it solo. Buying a home can be slightly more difficult when relying on a single income and credit score, but it's not impossible. To make the process as smooth as possible, here are some tips for people looking to buy a home on their own.
Be honest about your finances
Before speaking to a real estate agent or visiting open houses, scrutinize your finances and determine if buying a home is possible. Since you'll be solely responsible for all the costs (mortgage, insurance, property taxes, utilities, and maintenance) it's important to know if you'll be able to afford and keep your home.
A good way to see if you can swing your new mortgage payment is practice paying it each month. If you've been preapproved, you should have an idea of what your potential mortgage payments will be. If Deduct your estimated mortgage payment from your current rent and set the difference aside in savings. This will give you a solid idea on if you can afford a new home.
Research special mortgage programs
Don't let the down payment scare you away. Look into homebuyer programs like FHA mortgages that require a lower down payment than traditional mortgages.
Don't house hunt alone
You may be buying a house on your own but that doesn't mean you should house hunt solo. Seek advice from people who have purchased a home before. Bring along a trusted family member or friend to view homes with you to serve as a sounding board. An outside perspective can be valuable; they can remind you of your priorities and keep emotions from clouding your decision. They may also be able to point out issues you missed on your own.
Future-proof your home
You don't need to buy a family home that's larger than you need, but it's best to buy at least a two-bedroom home. This second bedroom will give you some flexibility. You can take on a roommate if needed, or if you find a partner, you'll have enough space as you build your family. While this home doesn't have to be your forever home, you should be prepared to live there for the next 3-5 years so make sure the space can grow with you.
Enjoy your new home
Homeownership is a big investment so it's crucial to make sure you've done your homework and are financially prepared. You've overcome the challenges of saving and buying a home so be sure to enjoy your accomplishment! Be sure to celebrate and enjoy your new home.
Now that you're empowered to buy a new home on your own, visit DiscoveryHomes.com to learn more about our communities throughout Northern California and Nevada.