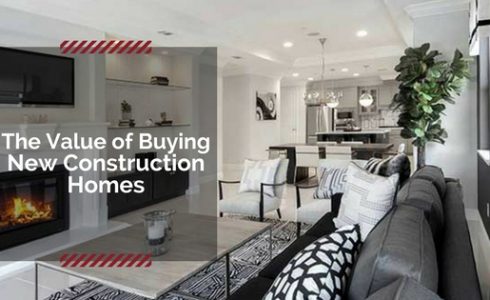 You're ready to buy a home! But should you purchase a new construction home or an existing home? Each home type has its own benefits but if you're deciding between your options, consider these reasons of buying new construction instead.
Customizable Options
You may be able to further customize your new home depending on the stage of completion. This allows you to add a personal touch to your home, from selecting finishes to paint colors, without the heavy lifting.
Modern Amenities are Included
New construction homes are built with the latest design elements and amenities that satisfies today's lifestyles needs. Like open floorplans, eat-in kitchens, larger rooms and plentiful storage, and prewiring for the latest technology. These included features save you time and money you'd otherwise spend retrofiting an existing home.
Low Maintenance Living
One of the largest perks of new construction homes are lower maintenance costs. Everything in a new home is…well, new! New home buyers don't have to worry about the typical repair or replacement costs. Another bonus? New homes are covered under a builder's warranty for at least a year following purchase, meaning repairs that occur during that first year are covered.
Lower Energy Costs
New construction homes must meet tougher national code standards making them more energy-efficient than existing homes. Our homes contain dual-glazed vinyl framed windows and sliding glass doors, cool roof systems, energy-efficient forced air furnace, water-efficient front yard landscaping and other features to help you save money on utilities.
We hope you find the home of your dream, whether new or not. If you're interested in buying a new home, visit us online at DiscoveryHomes.com to learn more about our new home communities, and our current promotions and events.