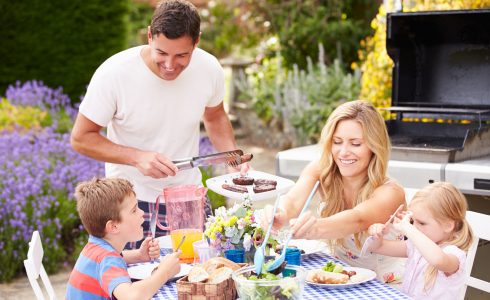 With regular travel coming to a literal halt, a lot of people are having to reschedule or cancel family vacations. While you may not be able to get away to an exotic location, you can still have plenty of fun without leaving home. So, use those vacation days and try some of these fun staycation ideas this summer.
Set boundaries
First step: set boundaries. Many people are now always working from home so the temptation to check in to work is strong. Avoid the temptation and allow yourself to fully check out of work mode and into relaxation mode. Likewise, try to take care of most of the heavy household chores before your break so you can focus more on spending time with family and less on worrying about the laundry.
Sleep in
Turn off the alarms and let the family sleep in each day. There are a lot of benefits of getting plenty of good, quality sleep so enjoy the opportunity to sleep without worrying about missing your alarms.
Host a spa day
Light some candles, run a warm bath, and put on some soothing music for an at-home spa day. Treat yourself to a new fuzzy robe to get into a relaxed state-of-mind, some face masks, bubble bath, and your favorite beauty treatments for a day of pampering.
Have a movie night
Relax with the family and screen some of the newer releases or old family favorites. A lot of movie studios are skipping the traditional theatrical releases in favor of debuting new releases through online streaming services so you can watch the latest films from the comfort of your couch.
Or play some games together
Gather the family for a fun night of board, card, or video games. Extend the fun by inviting family and friends to join your game night virtually through video chat, online streams, or online gaming sights that allow for multiple players.
Get creative in the kitchen
Do you love to cook or bake? Do you have a recipe you've been meaning to try? Now is the time to try! Attempt to recreate your favorite restaurant meals at home or conquer that time-consuming dessert recipe. If you need some more guidance, take an online cooking class.
Virtually visit cultural institutions
Many landmarks, museums, aquariums, zoos, and other cultural institutions offer virtual tours so visitors can still experience the exhibits. This is your chance to enjoy some of these world-class destinations without the cost and crowds.
Finding small ways to take a break from your everyday routine will make your staycation just as much fun and relaxing as a regular vacation. At least you don't have to worry about unpacking when you get back!