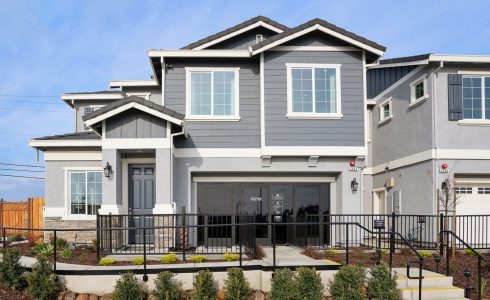 Homeownership involves more than just paying the mortgage each month. Unlike renters, homeowners are responsible for handling repairs and every homeowner knows that maintenance costs can add up quickly!
But how do you know how much you should set aside to cover maintenance costs? Here are some ways you can calculate your ideal home maintenance budget.
Importance of home maintenance
Maintaining your home can feel like a never-ending task list but staying on top of these tasks is worth your time and effort. Routine home maintenance is the best way to keep your home running efficiently and save money. It allows you the chance to address small repairs before they turn into major and expensive issues. Staying up to date on your home maintenance increases your home's value, improves the living experience, and keeps your home safe.
How home maintenance funds help
Planning for home maintenance costs is a smart move. While you won't need to dip into your savings every month, you'll have a reserve available for big-ticket repairs. This will eliminate the stress and worry that's common with unexpected problems.
Factors that affect home maintenance
There are a few important factors that impact your average monthly maintenance costs. Here are a few key factors:
Location of home: the home's physical location within a given region. Is your home located at the bottom of a hill? You could face drainage and flooding issues. If you're near waterways, mold could be a factor.
Age and condition of home: as your home ages, you'll need to do more upkeep and repairs to maintain its condition. Newly built homes (0-10 years) will require less work compared to those built 30 to 40 years ago.
Local climate: weather can have a big impact on your home. Thankfully temperatures in Northern California remain fairly moderate year-round. Cold weather, especially freezing temperatures, can affect a home's structure – pipes are more likely to burst in freezing temperatures. Likewise, coastal areas and humid regions often experience mold and mildew.
Calculating how much to budget for home maintenance
So how much should you budget for home maintenance costs? There are a few rules of thumb you can use as a guide for planning your maintenance budget:
The 1% Rule: this is the simplest method to remember. In short, this rule recommends saving between 1-3% of the purchase price. This percentage range depends on the age of your home; the older it is, the higher the percentage should be. For a $500,000 home, this works out to $5,000 per year or $417 per month.
The Square-Footage Rule: the square-footage rule is a helpful way for estimating maintenance costs that also works for new construction homes. This rule recommends budgeting $1 for every square foot of livable space each year. In this example, a 2,528 square foot home would need $2,528 for maintenance or about $211 per month.
The 10% Rule: the 10% Rule recommends budgeting 10% of your main monthly expenses, like mortgage, taxes, and insurance, each month. Suppose you spend a total of $3,500 each month. That would mean you should be prepared to save $350 monthly.
Remember, these calculations are suggestions and should be used as a baseline to customize your own budget. The average maintenance cost will vary based on a number of factors, including the age of the home, materials used, location of the home, and the local climate.
Plan for home maintenance
Homeownership is a big responsibility. Most people plan for the obvious costs like the down payment and monthly mortgage payments, but unexpected home repairs catch them off-guard. Figuring out how much you should budget to handle repairs and create a savings plan, you'll be better prepared for what life brings.
One of the benefits of buying new is enjoying delayed maintenance. Discovery Homes provides a One-Year Fit & Finish Warranty for the basic components and manufactured products in your home. Here are some periodic Home Care Tips you can follow to keep your Discovery home in its best shape.
Discovery Homes builds new homes throughout the Bay Area. Visit us at DiscoveryHomes.com to learn more about our new home communities, view virtual tours, and more. We look forward to welcoming you home.