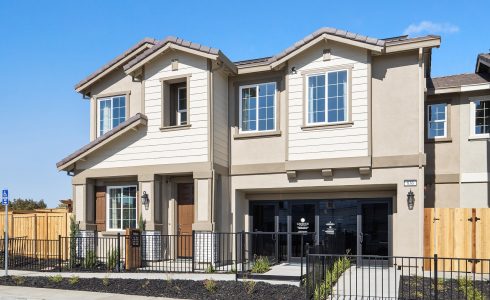 Buying a new home is an exciting endeavor, but it also comes with some serious financial responsibilities. While it can be difficult to accurately estimate the costs associated with purchasing a home, there are some important factors to consider. We'll break down everything you need to know about the potential cost of buying your first home.
Mortgage Cost
The primary cost associated with buying a home is the mortgage itself. Mortgages come in all shapes and sizes, so you'll need to do some research and decide which one makes the most sense for your situation. In general, mortgages are based on two different factors: interest rate and term length; so, you'll want to find one that best fits your budget.
As for interest rates, they fluctuate depending on current economic conditions.
The other factor that affects your mortgage payment is your loan term – typically between 15 and 30 years. The longer your loan term, the lower your monthly payment will be; however, this means you'll end up paying more overall due to additional interest accrued over time. Ultimately, it's important to choose a loan that meets both your long-term needs and budget constraints.
You can use an online calculator to get an estimate for your monthly payments based on your loan amount, interest rate, and term length.
Property Taxes
In addition to the cost of the actual property itself, you must also be aware of local taxes associated with owning real estate and include these additional expenses into your budget. Generally speaking, property taxes are calculated by multiplying your county's tax rate with your home's assessed value at the time of purchase. The assessed values are determined by county assessors who use market data and other factors such as square footage or lot size so individual rates vary by county.
Homeowners Insurance
Homeowners insurance is another important part of owning a home. It helps keep you protected against unforeseen financial losses if anything were to happen to your property. Generally speaking, the average cost of homeowners insurance can range anywhere from $500 to $2,000 a year depending on the size of the home and location. Factors like construction type, building materials used, roofing materials, and age will also play a role in determining the policy's premiums. Additionally, some states may require certain types of coverage, so it's important to research your local laws before shopping for insurance policies.
Closing Costs and Fees
In addition to your mortgage payments, there are several other costs associated with buying a home including closing costs, taxes, title insurance fees, appraisal fees, and more. Generally speaking, these costs will total between 2% and 5% of the home's purchase price; however, each fee varies from state to state so it pays to do some research beforehand.
Additionally, you may want to consider hiring an attorney or real estate agent who can help guide you through the process and make sure everything goes smoothly during closing (and beyond!). That might cost extra upfront but having an experienced professional by your side can save you a lot of time (and money) in the long run.
Moving Expenses
Once you've signed on the dotted line of your new home purchase agreement doesn't mean you're done spending money yet! Moving costs can easily add up if not properly accounted for in advance; making sure all of those boxes get transported safely across town usually isn't cheap. There may also be things like utility transfers or even painting/renovations that need to be done before moving day arrives –  all of these expenses should be taken into account ahead of time as well.
Making such a large financial commitment requires careful consideration and planning beforehand in order for it all to go smoothly; understanding how much money you'll need upfront for various expenses related to buying a new home isn't always apparent at first glance! Do plenty of research beforehand so there won't be any unpleasant surprises when signing that final contract.
Visit us online at DiscoveryHomes.com when you're ready to buy a new home in the San Francisco Bay Area. You can learn about our new home communities, view plans and available homes, and schedule a visit today.