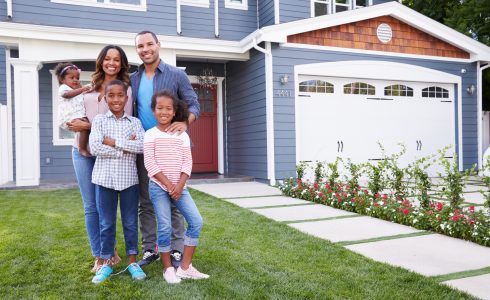 Whether you decided to upgrade, downsize, or move to a new location, you're ready to make your second home purchase as a seasoned buyer. You've already been through the process before and have learned many valuable lessons. Perhaps you have a different budget, need more space, or simply learned new things from your initial experience.
Whatever the reason may be, this time around, you'll want your home-buying experience to be smoother and less stressful. Here are some tips to help you navigate the home-buying process as a second-time buyer.
Figure out your 'why'
The first step in purchasing your second home is to determine your 'why.' Be sure to identify what this home will be used for. Will it serve as a permanent residence or a vacation home? Are you downsizing or upsizing? You want to have a clear understanding of your motivation for buying a new home. It will help you decide what type of home you need, what features you should look for, and what areas you should consider.
Understand your finances
You've been through the home-buying process before and it can be costly. As a second-time home buyer, you probably have a better understanding of the costs associated with purchasing a home. Take the time to review your budget, credit scores, and savings to determine what type of property you can afford. Don't take it for granted that you'll be able to afford a more expensive home than the one you currently have. Make sure you have a clear understanding of your current financial situation.
Define your must-haves and deal breakers
One of the benefits of being a second-time home buyer is that you likely have a better idea of what you want and need in a home. Spend some time defining your must-haves and deal breakers: the features and amenities that are non-negotiable for you. This will help you narrow your search and find a home that meets your needs.
Choose your realtor wisely
Just like your first home-buying experience, finding the right real estate agent is crucial. A good real estate agent can help guide you through the process, offer advice on the housing market, and provide expert insight into specific neighborhoods. Make sure you find an agent that takes the time to understand your wants and needs and has a track record of success in your preferred neighborhood.
Be cognizant of your current home
If you are looking to sell your current home, you should focus on putting it on the market around the same time as finding what you want to buy. Keep in mind, it can take longer to sell a home than it takes to buy one. You may want to create contingency plans in case you sell before you find your new home and if you buy before your home sells.
Take your time
As a second-time home buyer, you have the luxury of being able to take your time with your purchase. You don't have to rush into anything; instead, take the time you need to consider different options, view various homes, and weigh the pros and cons. Purchasing a home is a big investment and you want to make sure that you make the right decision.
As a second-time home buyer, you have the benefit of experience and knowledge that can help you make a more informed and confident purchase. With the right approach, you can make buying a second home a lot easier. Remember to take your time and not rush into anything, and with the right preparation, you'll be sure to find the perfect place to call home.
We hope you'll consider Discovery Homes when you're ready to upgrade your current home. Visit us online at DiscoveryHomes.com to learn about our new home communities in the San Francisco Bay Area., view floorplans and available homes.