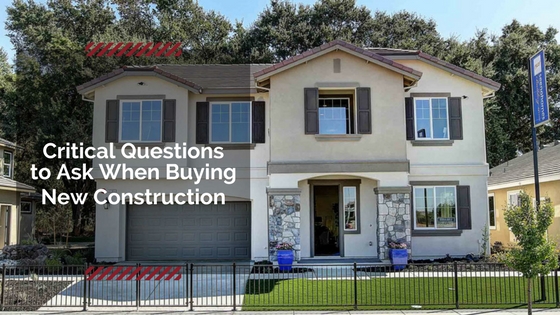 One of the main draws of owning a new construction home is owning a home that's completely new and skipping the maintenance headaches that can come with purchasing an existing home.Next time you're touring new construction homes, ask these questions to help you find the right home to fit your budget:
"Which items are standard? Which are upgrades?"
Most builders fill their model homes with upgraded features so its important to find out which features are standard and how much the upgrades cost.
"Are there any special incentives available?"
Unlike an existing home, you may not have much negotiating leverage when working with a builder. However, many builders offer special incentives for using their preferred lenders and title companies.
"What warranties do you offer?"
It's common for builders to provide a one-year warranty on workmanship and a 10-year structural warranty. Be sure to ask your builder what their warranty covers and make note of any limitations. You should also receive separate manufacturers warranties on the appliances (i.e. air conditioner, water heater, stove/oven, etc.).
"What are your plans for the community?"
Depending on the size of the land, most builders build out a community in sections, so depending on when you purchase, you could be in for several months of on-going construction.
"Are there comparable communities nearby?"
Check with the builder to see if they have similar communities nearby. This may give you options in floorplans, features, pricing, and/or lot location that may not be available at the community you're visiting.
These questions will help you decide if a new construction home is right for you. When you're ready to make the leap to homeownership, visit DiscoveryHomes.com to learn more about our communities through the Bay Area.